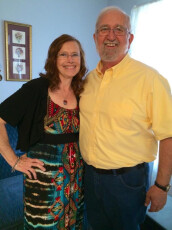 Morris Barnett, Senior Pastor and wife Cathy
Pastor Morris Barnett and his wife, Cathy, have been married for thirty-eight years. They are the parents of ten children. The two youngest live at home, and the older ones are grown and have blessed them with thirteen grandchildren.

Pastor Morris holds a Bachelor of Arts degree from Bryan College and a Master of Divinity degree from New Orleans Baptist Theological Seminary. Saved at the age of twenty-three, he has been faithfully preaching the Word for over thirty years. After pastoring four churches in three states, Pastor Morris planted Cliffdale Community Church in November 1996 with a vision to share God's unfailing love with the surrounding community. He continues to study and grow through his own personal Bible study and with fellow pastors through participation in the Coaching Network led by Nelson Searcy. Pastor Morris and Nelson Searcy co-authored the book Unshakeable: Standing Strong When Things Go Wrong.

His hobbies include golfing, cheering for Alabama's Crimson Tide football team, playing with his grandkids, and dating his wife. Pastor Morris' favorite Bible verse is Jeremiah 20:9 because it speaks of his overwhelming compulsion to preach God's Word.

"But if I say, 'I will not mention His word or speak anymore in His name,' His word is in my heart like a fire, a fire shut up in my bones. I am weary of holding it in; indeed, I cannot."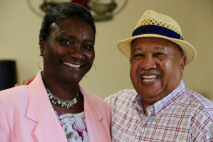 Johnny Hunter, Worship Leader and wife Pat
Dr. Johnny M. Hunter is the President of Global Life & Family Mission, a ministry dedicated to promoting traditional family values, racial harmony, and the survival of children around the world. He is also the National Director of Life Education And Resource Network (LEARN, Inc.), a consortium of life affirming pro-family advocates, which is a prominent African-American evangelical pro-life ministry in the United States.
Dr. Hunter is an ordained minister and co-pastored The National Community Church on Capitol Hill, Washington, DC. He is also the Pastor Emeritus of Church of The Living Water in Buffalo, NY. He has served as an educator, director of a development support center for computer programmers and missionary. Dr. Hunter currently serves as the pastor of worship at Cliffdale Community Church and on the Virginia Christian Alliance Board of Advisors as well as an honoree.
Dr. Johnny and his wife, Patricia, a recording artist, live in Fayetteville, NC. They are the parents of Johnny , David and Danielle. The Hunters are servants of Jesus Christ of Nazareth.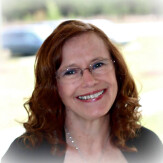 Cathy Barnett, Children's Director
Cathy Barnett graduated from Bryan College in 1978 with a Bachelor of Science degree in Elementary Education and a minor in Christian Education. She was also awarded accreditation from the Evangelical Teacher Training Association.
Cathy feels her greatest calling is to be a godly wife to Pastor Morris and a devoted mother to their five biological and five adopted children. Whenever possible, she loves spending time with her very active and adorable grandchildren.
Cathy has been homeschooling for over twenty years and is now teaching her two youngest sons. She has held leadership positions with a local homeschool group and been a speaker for the NC State Homeschool Convention.
In ministry Cathy has served alongside Pastor Morris in various roles over the years. Saved at the young age of eight, she has a passion to reach children with God's love and to teach and disciple them. Cathy currently serves as the Director of Children's Ministry.